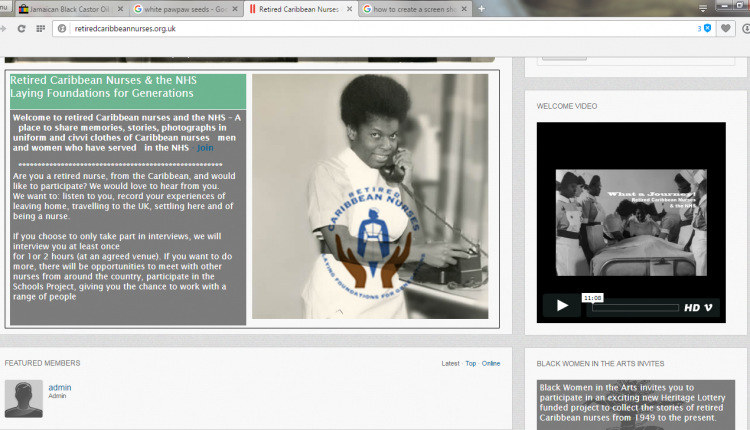 About Archives
To preserve the memories of the contents from the original website of the Retired Caribbean Nurses & the NHS Project that was funded by the Heritage Lottery Fund.
These archive pages, give a sample of the contents that were previously displayed on the original website. At the start of the Retired Caribbean Nurses & the NHS Project (2014) the earlier website was created using BoonEx software. The site was functioning well for some years, until it was affected by malware near the end of 2017 which infected the website throughout. There was no other options open to us other than to delete the database for this site. We looked at the problem, and had made the decision, that the best option open was to delete the entire site. To try and remove the malware from the infected site was not a sound and viable option. As the malware could not be effectively removed that would leave the website completely clean of the infection.
These archive pages gives visitors to the newly created website a taste of what was displayed during this time on the original website online using the BoonEx template.
It's hard sometime's to understand why spammers, chose to infect websites with malicious malware? It is one of the not so nice experiences of having a website on the Internet.
We know that archives work to help us remember the past, and link this to the future. How the past can and does affect the future. In this case, how the original website created has influence the design of the replacement website for www.retiredcaribbeannurses.org.uk
Rather than display the archive pages in wordy text, as a picture often tells a thousand words what better way than to express these in pictures.
Enjoy viewing these archive pages, and learning about the work we completed with the Retired Caribbean Nurses & the NHS Project.